Providing Technical Education and Vocation in Litigation Technology, Court Reporting, and Transcription.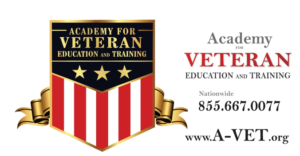 The Academy for Veteran Education and Training is dedicated to providing veterans, their spouses and their caregivers a technical education and vocation in Litigation Technology and Court Reporting. Through its 4-week intensive educational program the Academy aims to train veterans in a new and exciting career with which they can successfully transition to civilian life, or start an entirely new vocation.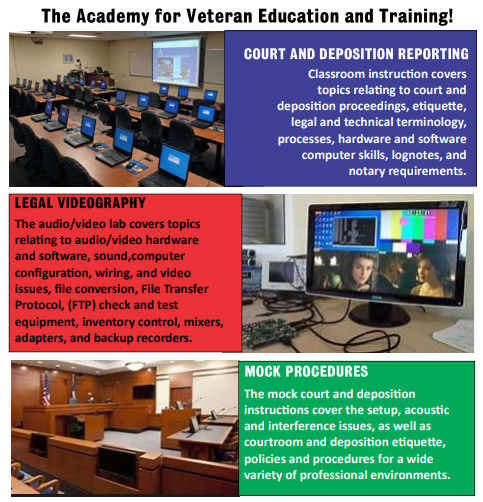 All students of the Academy for Veteran Education and Training are sponsored by one of the Academy's business partners who provide the student with a full-time position upon successful completion of the intensive training and internship course.